Welcome to Transport 2017
International Workshop on Transport Simulations for Heavy Ion Collisions under Controlled Conditions was held on March 27-31, 2017, at FRIB-MSU, East Lansing, Michigan, USA.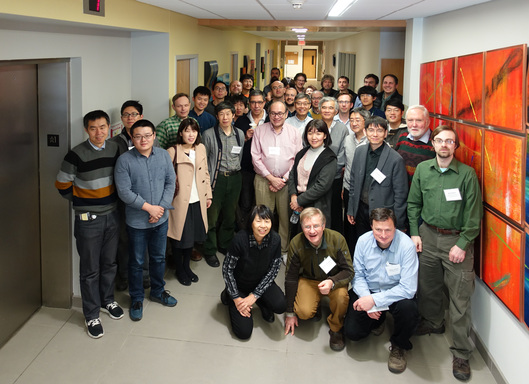 announcements for participants
Uploaded files for web are now linked from the program. Most recently updated files are available here tentatively.
Topics
Discussion on the transport model code comparison
Implementation of microscopic interactions in the transport models
Application of Bayesian analysis in the context of transport models and its application to other physics disciplines including astrophysics
New experimental results of heavy ion collisions
Program - summary
Please select each day to see the detailed program.
The full program in one page is available at [this page].
Updated on 04/28/17 18:39:55 EDT